Monday, January 16, 2012
HCwDB of the Week: Grover McPocalypse And Sarah Lawrence Sarah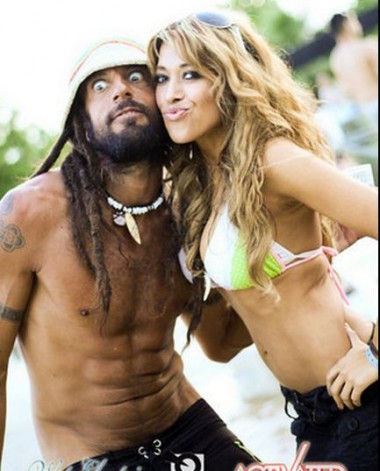 For bringing the rare hippie herpster doucher vibe, and for choke-throttling Heather, Grover and Sarah are a well deserving HCwDB of the Week winner.
And while Sarah's Douchelips are the main detracting from achieving an enlightened hottie/douchey dialectic, her taut suckle pooch belly was enough to conceivably argue that her lips were merely caught mid-smirk, and she is not as Bleeth as it may appear.
However I realize that is sparse justification. Sarah's Douchelips may cost this coupling in the Monthly.
Coming in a close second was Marty Deuce and Ripped Jeans Kelly, and Ashley's Malignant Roadie Ass Tumor.
Yech. I hate malignant roadie ass tumors as much as the benign kind.
Last week also saw the horrifying Atlanta Herpster and inverted douche-shirt.
Not a good week for societal hopes for culture, class, taste, and aesthetics.
I just leaked on a piddle.
Time for Frosted Flakes.