Monday, January 9, 2012
HCwDB of the Week: Tony the Curdle and Butt Pooch Adriana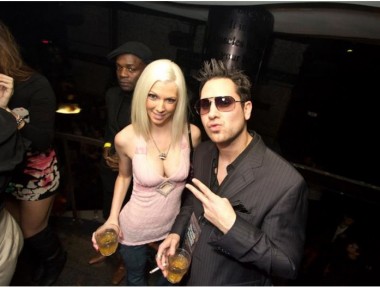 From last Tuesday, this pile of rampant rhesus poo fling is all that is Olsen on a Monday.
Or, as W.H. Auden once asked a servant class school boy on a cloudy day in Birmingham in the 1950s, is there anything more annoying than douchelips on a puddlewhack?
Your humble narrator's incoherence is a clue to deeper meaning.
And by deeper meaning, I mean penguin slap as a euphemism for third world debt crisis.
Wait,… My Random Tom Waits Lyric Generator was accidentally turned on. Sorry about that.
Last week saw Bleeth and Oldbag, Lobes and Greek Crotch Dance, Bathroom Douche Pics and White Trash Cuddle.
But none were billy goat slap quite like Tony the Curdle, or as tasty as Butt Pooch Adriana.
Chalk 'em for what's shaping up to be a strong first Monthly in 2012, and your humble and confused author for Raisin Bran.