Monday, January 2, 2012
Lets Do This Thing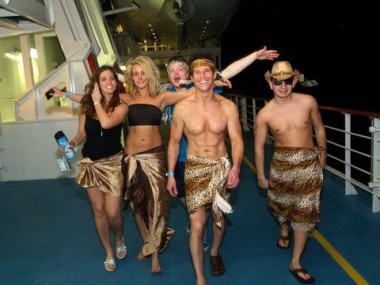 Gearin' up to fire up the Mock in the New Year, your humble narrator is stubbly, scratchy, and well post-imbibed from a night of half-awake revelry, cheesecake and Johnny Walker Black.
But our work is not done.
For there are Fratbros shouting "Bro!" in presence of Woo Hott Suckle Thigh.
And the intertextual mock must continue.
And Kimberly on Deck 3 likes to play shuffleboard with a large vibrating egg and black soap.
But first, a HoHo.