Friday, January 13, 2012
No More Dr. Douchebag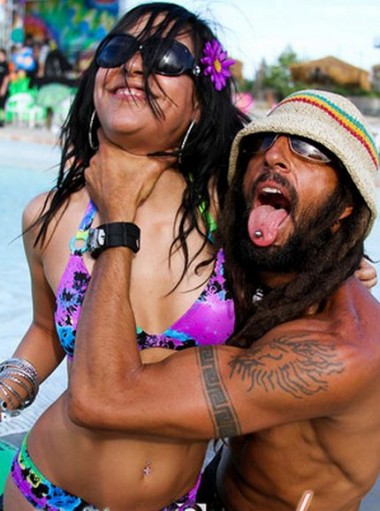 Angry Heather recants her previous missive:
—-
Dear DB1,
First, I would like thank you for posting the picture I submitted of my exboyfriend and I a few weeks ago, it is an honor that my photo made the cuts to be worthy of being published and I really appreciate it. I do love your website so much and I was shocked that it even made it up.
Unfortunately, I really wasn't in the right state of mind when I submitted my bagicide letter and photo and would like you to take it down. I feel really badly but neither of us can take the beatdown (& I also don't want to end up getting sued.)
You are the best, your website is #1 and I will always appreciate how kind it was of you to think my exboyfriend is one douched out jackass, so thank you, it makes me feel good in so many ways.
I will continue to frequent your site and get good laughs when I'm looking for something funny on the internet. Take care and keep the good postings coming. I'll be a fan forever.
-Heather
————
Easy come. Easy Botox.