Wednesday, January 25, 2012
Pop Quiz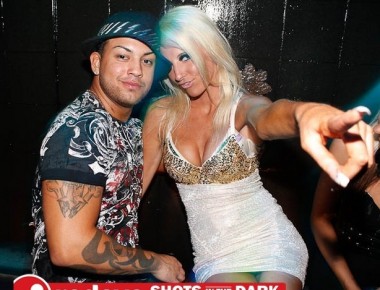 Pop quiz time, kids!
Party Girl Michelle is pointing at:
A. Her bestie, Kayla, who is totally, like, Woo!!!
B. The only pattern in the room not shaped like a doily puking up an ink blot.
C. The head of Alfredo Garcia.
D. The last shred of her dignity being munched on by a wayward cockroach.
EDIT: Whoops, had a premature publication last night. Carry on…