Wednesday, January 4, 2012
Reader Mail: Crotchos Is Turning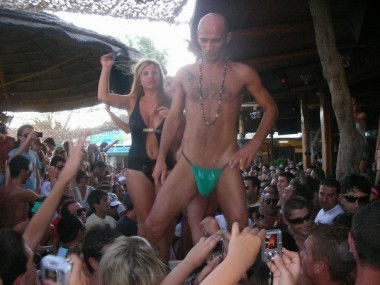 Taken on a tourist trip to Mykonos, Greece, Reader Dan submits proof positive of why Greece is facing hard economic times.
And by hard economic times, I do not mean crotch-peen.
No!!… Wait… Crotchos is turning…
No please!!… no more turn!!… (although I see you blonde poocher dancer)… I beg of thee!!… no more turn…
This performative Greek Tragedy calls for a Champagne Katie chaser.