Thursday, January 19, 2012
Reader Mail: The End of Librarian Hott Purity?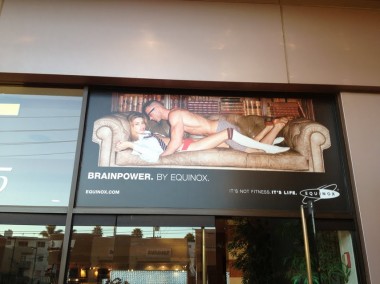 Mr. Biggs snapped this pic of Librarian Hott meeting a vortex of Douche Woo.
This tasks us with the following:
Have the signifiers of Librarian Hott neurotic-erotic entanglement become so coopted as to have become conceptually Bleethed?
And yes, the fact that that last sentence can communicate despite linguistic nonsensical phrasing gives me a deep and profound joy. Take that, Noam Chomsky.