Tuesday, January 3, 2012
Tony the Curdle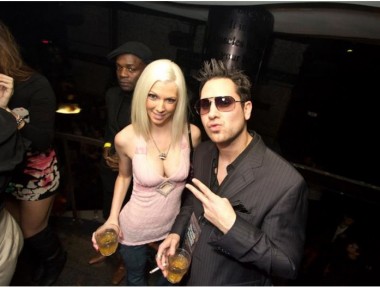 As in sour milk curdle.
As in old ladies who wear a girdle.
As in not a tortoise, but a turtle. A turtle with crotch rash and a trust fund.
I have no idea why I'm rhyming this morning. I blame the hurdle of trying to name the hottie pitctured here. I was going to go with "fertile myrtle" but lets just call her Adriana. Butt Pooch Adriana.
For hers are the external kernels of…well, boobies.
Wise Black Man Howlin' Cat is having none of it.