Tuesday, February 28, 2012
Ask DB1: Pre-Grieco Viral Infectors?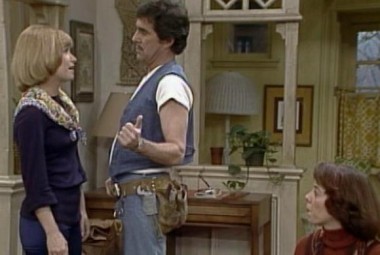 ————–
DB1,
We say that douchebags are infected with the "Grieco Virus". Since science has shown that the AIDS virus in fact existed long before it was identified and named, is it possible that there are unrecognized precursors to the Grieco Virus?
Who if anyone pre-dates Richard Grieco as proto-douchebag?
Can a "First Douchebag" be, at least in theory, identified, just as the first AIDS victim was found to be that male steward from the 70s?
Yours as always in endless opposition to the 'taint,
– Dan
————-
Excellent question Dan, and yes, there are many pre-modern viral progenitors to the Grieco Virus, although none so fully cohesive as the Grieco Itself.
One example would be Schneider the pedophile janitor from ABC's long-running sit-nanity, One Day At a Time. Protobaggery at its worst.