Saturday, February 11, 2012
Comment of the Week: Champagne Katie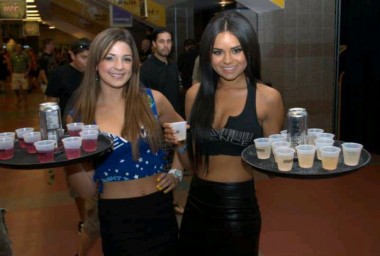 While she didn't gain entrance into our hallowed Hall of Hott, Champagne Katie did win something out here. The Comment of the Week:
—–
Lol!!!!!!:D! Thanks for the good and bad comments, I love you all!!!:* if you like me or not it doesn't matter:) at the end all that matters to me is those who care about me… Nancy thank you:) your awesome!!! And I'm sure you all are amazing as well!!!
——
Yes. We are all amazing.
Unfortunately, too many 'bag hunters protested Bleethdom as a disqualifying factor. And while I probably would've voted yea for the initial pics alone, 'twats not to be.
Up next week… Tiny Dancer Maria?