Saturday, February 25, 2012
Comment of the Week: Dude McCrudeshoes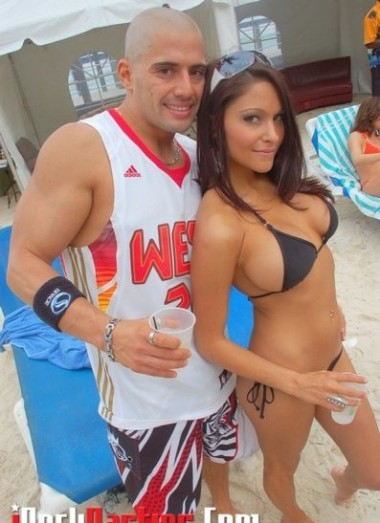 From yesterday's Tony Tentatively Makes the Rocker Horns for Melodie thread:
—————–
Somewhere in Tony's past is a whitewashed baby crib with layer upon layer of toxic lead paint. Today, due to deterioration in fine motor skill, Tony can barely make the rocker horns. It's a heartbreaking condition. That's why I ask you to give generously to the MPRA: the McCrude Prosthetic Rocker Horn Association. Your generous gift of $1000 dollars or more, or your generous donation of the sexual services of a barely legal quartasian, can help provide Tony with a lifelike hand that, through the use of space age titanium joints and lifelike silicone skin covering, can make Rocker Horns, the Shocker, and even the Spocker a reality for Douchebags like Tony.
McCrude Prosthetic Rocker Horn Hands are available in white, orange, and even darker orange.
—————-