Saturday, February 4, 2012
Comment of the Week: Purple punguine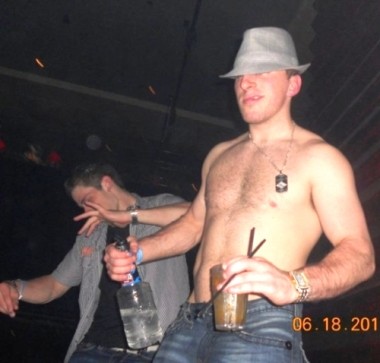 Short and sweet, Purple punguine sums up American Scrotewank at its purest fraudulence in the Whole Lotta Shite thread, and wins the coveted Comment of the Week:
—–
As a former soldier and a combat vet to boot, am I the only one who finds the wannabe Dogtag bling offensive?
——-
No. No you're not, P.P. You are most definitely not the only one.
But since the illustrative pic has no hotts, this one's for you, P.P.
Or perhaps I should say those two are for you.