Friday, February 3, 2012
Friday Thoughts and Links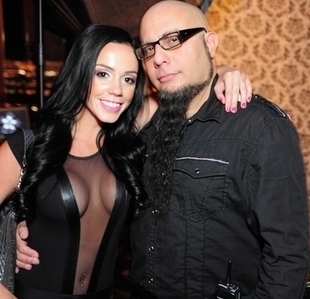 Chin pubes?
More like 70s chin bush by way of Rip Van Winkle werewolf Sy Sperling miracle gro Chia Pet Star Trek Genesis Project Doctor Who hirsute regeneration formula number nine.
Or something like hat.
And boobs.
Good bless the inner sideboob revealing dress. Take that Victorian Era!
Here's your links:
Your HCwDB Book Pick of the Week: "In the sunset of dissolution, everything is illuminated by the aura of nostalgia, even the guillotine."
The great people of Chicago honor the late, great, Don Cornelius with an imprompu Soul Train dance-off. Peace, love and soul, Mr. Cornelius. Sorry to learn how much pain you were in, but may you find peace in the next world.
For a weekend geekgasm: Every Doctor Who Episode Ever in one montage. Zygons for the win.
Speaking of Who, a 'bag hunter nearly had a whobag jumpoff heart attack when perusing the wine aisle recently.
New Zealand wins a major battle against Douchal Earth! Massive props to the Kiwis as the tide starts to turn.
Mr. Britney Spears fondles the Future Ex-Mrs. DB1. And a piece of my uvula dies.
A longtime fan of HCwDB asks us to check out his teenage son's new photography website. and throw him some support. My readers have teenage sons?
When you watch the white rage in our political process today, read Jourdon Anderson's 1865 letter to his former Master and remind yourself where it comes from. Condescending asswipes making jokes about "food stamps" because they're still pissed they lost their slaves.
Champagne Katie at the Prom is the greatest image in the history of images.
Who says indie film is dead?
Uhm, yeah. Actually I do. I say it's dead. Dead as Bingham Ray.
Speaking of indie film, the great Bobcat Goldthwait's new movie looks genius: God Bless America (trailer). And it's a cast reunion from One Crazy Summer.
Okay, here it is, you've earned it:
Mmmm… Eight slices of doughy pumperfondle.