Friday, February 17, 2012
Friday Thoughts and Links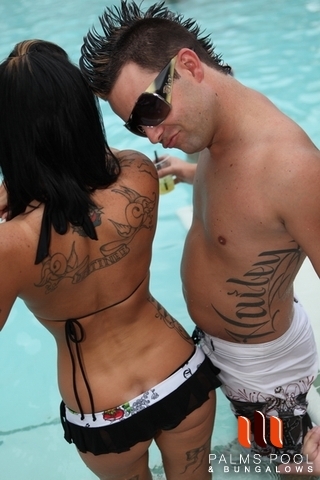 Douchebags.
Still out there.
Still making stupid faces at cameras while ignoring hott pear and standing in Vegas pools, while awaiting a court date for failing to pay child support to that bitch who like totally lied and it wasn't his fault, and he was drunk anyway, so what are you lookin' at?
Or something like that.
Here's your links:
Your HCwDB Comic Book Pick of the Week: "Man it stanks!… Lets run over Lionel Richie with a tank!"…
Twinkies workers threaten strike. The DB1's world is about to collapse upon itself.
Do not click on this link: Beach Bleeth Bleach Blech. Told you not to click on that link.
Untreatable gonorrhea is on the way. Or, as I like to call it, Scottsdale.
Maybe it's a little goofy, but I firmly support the mission statement of the Guerrilla Hugs Project. It may seem silly, but the world really would be a better place if people got hugged a bit more. Provided all hugs come from hotties in the 18-24 demo.
Speaking of Van Halen, the teacher from Van Halen's early 1980s video "Hot For Teacher" is still uber-hott at 60. Yes, she's 60. Got it made, got it made, got it made.
It's true. We're through the looking glass. Douchebag parking lot frolic has passed through absurdity and reached the sublime.
Here's your pear:
Commence "Schlitz" jokes… now.