Thursday, February 2, 2012
HCwDB of the Month: Grover McPocalypse and Sarah Lawrence Sarah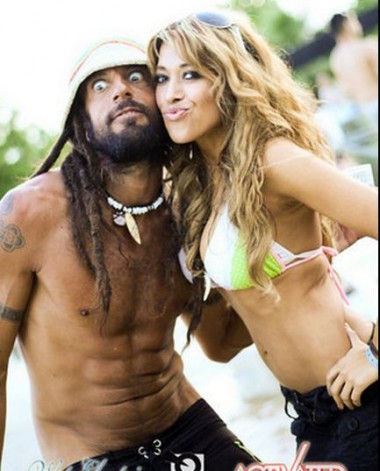 A date late to tallying the award because the DB1 is hard at work on new show-stuff, but the regs brought A-Game Mock. And The Grovester and SLS barely took the prize.
And lets not forget Grover McP choke-throttling Heather.
The voters speak:
Douchble Helix: My vote is for Grover, who I think has it figured out, and I'm guessing the Rev is voting for Sarah Lawrence Sarah.
DoucheyWallnuts: Grover McPocalypse FTW. Any time a new species is discovered it is noteworthy – like the Pollinating Cricket or Monitor Lizard – and some may say award worthy. Grover McP certainly represents a new species of douchebag. Greater minds than mine can come up with the appropriate moniker, so until then I will call him Douchebag of the Month.
Dude McCrudeshoes: Appearing without a Hott is no obstacle for McPocolypse, who breaks all the rules, including those of nature. McPocolypse FTW.
Mr. Biggs: 'd have to go with Grover, for taking douchery to the next level, and in an innovative direction at that. Such an undiluted display of herpsterbaggery, encouraged and catalyzed by Sarah McPooch, shows us this toxic new form douchebaggery is taking as it poisons our culture in search of poon. It's toxic couplings like these that are the reason people hate drum circles and Burning Man.
The Reverend Chad Kroeger: I vote for Grover McPpocolypse and Mons Pubis and I am a hopeless romantic.
icame isaw idouched: Grover FTW. He's got that look on his fact because a Yak just took a shit on his shoulder.
It was a pretty solid win for herpsterdouche, even with Sarah's 'Baguette tendencies. But what do I know. I thought Andy Swirlwind and Freida Garcia were gonna win, and they didn't come close. Tony the Curdle and Butt Pooch Amanda's classic HCwDB-ery came in a distant second:
Joey Joe Joe Jr. Shabbadouche: Freida Garcia is sublime, but I have to go with Tony the Curdle and Adriana, because she looks a little like my wife. Yay me!
The others got votes, but I'mma need a coffee to keep HTMLing. So lets let the talking puppet that is Troy Tempest take us home:
Grover McPocalypse and Sarah Lawrence Sarah. Why? Which of the three are you least likely to hire to do anything. The other 3 can pass (barely). Gorver's still a f#ckin idiot. And Sarah's skanktastic. She makes my cat sh#t on the bed.
Indeed she does, Troy. But it could also be because you're feeding Fluffles too much bologna.