Monday, February 20, 2012
HCwDB of the Week: Lord Helmet and Vespa Hott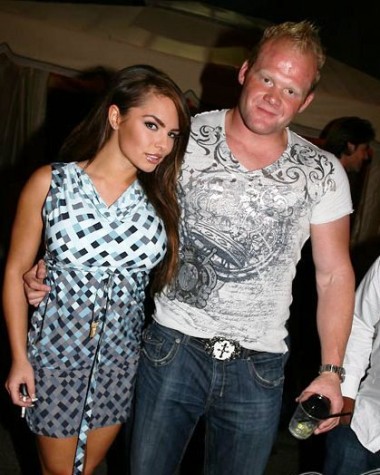 From the Friday haiku, is there any greater societal violation going on right now than Lord Helmet and Mayan Eye of Coitus tempress, Vespa Hott (names courtesy of douche wayne)? I think not.
Heh. Hott and not rhyme. Whod'a thunk it?
I do not think 'ere shall I see,… a poo as lovely as a pee.
But I digress.
As I'm still recovering from the rancid boil that was Norway Thursday, I'mma spare ya the links/recap. Lets just say last week had a lot of HC and DB in cohabit.
But none worse than this atrocity.
Chalk 'em for the next Monthly, and your humble narrator for instant oatmeal and raisins.