Monday, February 13, 2012
HCwDB of the Week: The Uberbros and Pear Alice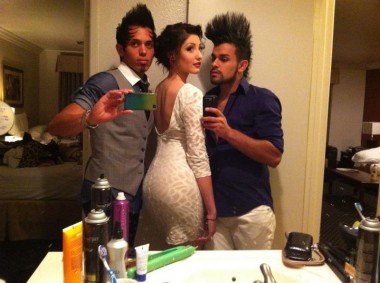 While the violent wretchitude of Biker Mike Asshatsky and Bartender Hottie Heather would've been enough to win (lose) in a normal week, last week was not a normal week.
There was Champagne Katie barely losing out on the Hall of Hott (rules state about a 75% yea vote for entrance).
There was the uberhottness of Beach Cheryl and Mayan Eye of Coitus Suzanne.
There was Awkward Hair Kiss and the tomfoolery of Foolio's Crotch.
Thatssa lotta HCwDB.
But in the end, is there anything more mock worthy than Uberbro Uberfaux and tasty Pear Chomp?
While that was a hypothetical textual inquiry, you are still allowed to verbally say "no" in response.
Chalk 'em up, Dano. And the DB1 for 'Puffs.