Tuesday, February 7, 2012
Mike Wins At The Game Of Life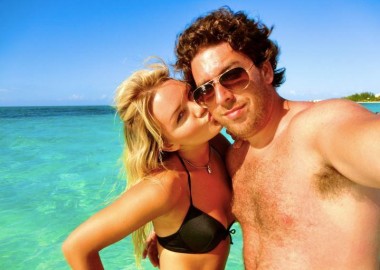 I got nothin' on this guy. Nothin, I tells you.
Even the faux 70s glasses aren't enough to convict. And so, by the by-laws I was sworn to uphold and without evidence to convict, I must acquit.
It pains me to do so. But it is true.
A begrudging Nottadouche and goinpeace, Mike. Even though I have my suspicions of douchery.
Cheryl, you are the hottest purity of suckle pooch to grace the butt globble since the days Tristam Shandy entertained the proletariat whilst robber barons stole. I drink the perfection milkshake of your cheekbones, dream of slapping your outer thigh with red licorice, and whimper for the inevitable tragedy of the corporeal form that awaits us all.