Thursday, February 9, 2012
Shirtlessness. The Choad Warrior Way.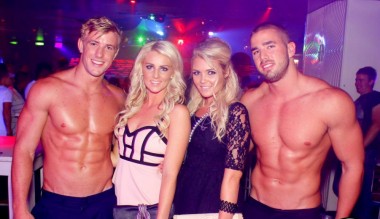 Zed and Alberto may not be douchetatted oysterwanks like we normally see on this site.
But let there be no mistake about it.
Roaming the halls of clubland to pose with confused blonde giggle hots while twitching the upper abs area is auto violation.
I would normally express this more creatively, but I need caffeine. And so I shall imbibe. Be right back. Talk amongst yourselves.