Friday, February 24, 2012
Tony Tentatively Makes the Rocker Horns for Melodie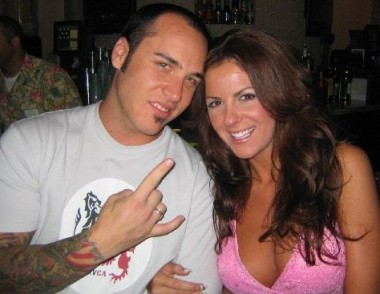 Hitler Chin Fung and Sleeve Tatts are now so ubiquitous as to be unremarkable.
That is not acceptable.
So I will remark upon them.
They suck.
Melodie is all that is real world giggle-next-door party cohabit in the Realms of the Unreal cleavite inspiration. And so I thank her. And quietly ask for the check.