Saturday, March 3, 2012
Comment of the Week: Doucheywallnuts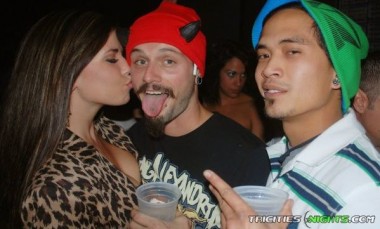 The great Douchey W. was on a tear this week, and wins the coveted Comment of the Week with this simple defense of the Rat Pack in the Sheboygan thread:
—–
The Rat Pack never hung with the porn biz schevotzes. Although Sammy was known to pop the eye out after he had had one too many Manichevitz's. Another point of note, he did not share the gift that his people are known for, if you catch my drift. And I ain't talkin' about his sense of rhythm.
—–
The debate about potential Rat Packbaggery began in last week's discussion of historical proto-douches, but let me set the record straight: The Rat Pack was never douchey. Ever. Partying in Vegas, perhaps. Scoring tons of ladies, most definitely. Alcoholism and too much red meat? Absolutely. None of which is douchey.
50s douchebaggery locates in the greasers, mods, and rockers. Not the Rat Pack.
So let it be written. So let it be done.