Friday, March 9, 2012
Friday Haiku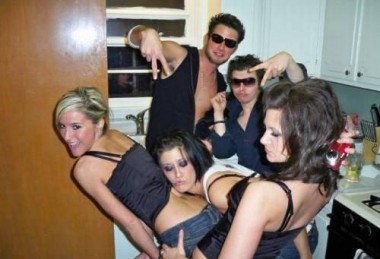 Jan reached the sink sponge,
When they put the Cuisinart
In her Freezer tray
Human centipede
Created by douche brothers
Largeman calls police
— ehcuodouche
douchebags and bleethskank
attempt the hokey pokey
after huffing glue
— troy tempest
Horrendous douchebags
Can't quell my massive boner
Sapphic power rules**
— Doucheywallnuts
**rules, he says
What Is love? thinks the
Roxbury twins. Bleeths could care
less as hand starts groping.
— Dr. Bunsen HoneyDouche
one out of five youths
overdose on alcohol
one down four to go
— the 'bag apple
The Bleeths cluster bang
Douches gesture stupidly
Societal loss
— Capt. James T. Douche