Friday, March 16, 2012
Friday Haiku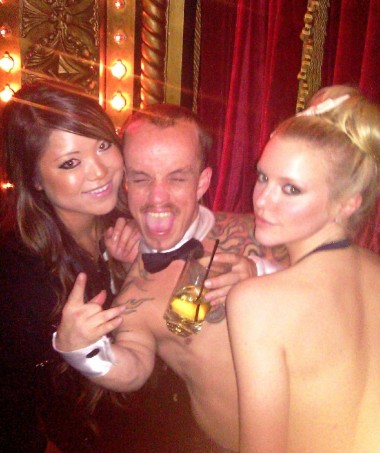 Every one of us
Has a little douche in them;
Including these girls.
A midget sandwich
Is always unappealing
Even with bleeth bread
— Doucheywallnuts
Banishment from the
Lollipop Guild turned Herman
to the douchey side.
— Dr. Bunsen HoneyDouche
Asian Jill is blazed
Pam's clearly drunk; while Jim's like,
"Where my shorties at?!"
— saulgoode42
wee man's pick up line:
"I was an ewok, baby"
blondie thinks, "why not?"
— Douche Springsteen
Somewhere in the scaffolds
Johnny Knoxville prepares to
Let go a brown shower.
— The Reverend Chad Kroeger
At the Star Wars Wrap
Ewoks go Berserk with Booze!
There was just one pint.
— Franklyn DealorNo Doucheifelt