Friday, March 30, 2012
Friday Haiku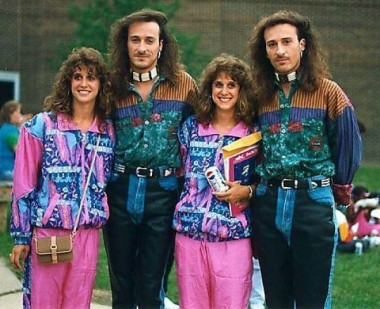 Mad scientist's lab,
Crimes against humanity;
Douche clones rock sweet chaps…
Doublemint gum gig
Ends for Rainbow Douche Quartet
Can Schnapps now sponsor?
— Franklyn DealorNo Doucheifelt
Chance of twins is low.
Chance of finding those clothes twice
Mission Indouchable.
— The Reverend Chad Kroeger
Hi, Americans!
We are shagging well these, eh?
You are jealous of.
— saulgoode42
This pic is either:
World's ugliest quadruplets,
or four ugly dudes.
— hermit
Douchebag petri dish
Geddy Lee sample mixed in
Fertilized goat goo
— Vin Douchal
John Daly called. He
wants to know if he can buy
His pants back from them.
— The Dude
A midget sandwich
Is always unappealing
Even with bleeth bread
— Doucheywallnuts
do I see double?
perhaps I folded paper
before wiping ass
— creature
Lithuanian
Hair band can still pull groupies
And steal their chokers
— Choad the Douche Sprocket
Doctor Mengele
Tried his best and succeeded
Says now, "I'm Sorry!"**
— Doucheywallnuts
Can't decide what's worse
Casino carpet clothing
Or R.E.O. hair dos
— Mr. Scrotato Head
** "sorry", he says