Friday, March 2, 2012
Friday Thoughts and Links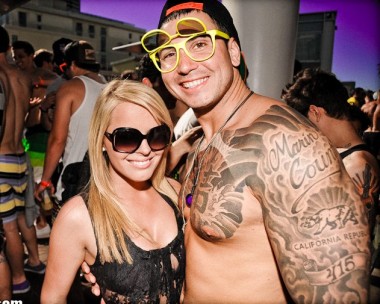 Fwippy glasses make Douchetacula a particularly foul fowl in presence of Rachel the Tiny Red Bull Hott.
Enough to rankle my cupcakes on a Friday.
And by rankle my cupcakes, I mean torture my soul like a thousand psychoanalytic Torquemadas armed with pins, matchsticks, and Perry Como records.
No idea what I'm saying anymore.
Here's your links:
Your HCwDB Mid 20th Century British Play of the Week: "We had lots of fun, him and me. Being alive, just being alive. That's enough for an old girl like me. Chewing the cud and having a little of what you fancy."
Pervy Mugshots from the early 1920s
Remember Snoopy's brother, Spike? Kinda awesome that a depressed, alienated, stoner hippie wandered into a comic strip.
In 1952, Ernest Hemingway John Steinbeck said everything there is to say about the process of writing.
Do Not Juge Him. Only God will Juge him.
Here's your Pear:
It is 25% off if you use your Macy's card.