Monday, March 26, 2012
HCwDB of the Week: Sleepy Jerkenstein and Cindy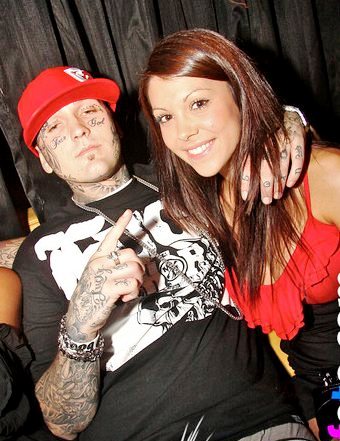 There was no doubt which toxic cohabit was enough to flyswat an innocent Northwestern Tree Badger in the gonadal region.
Sleepy Jerkenstein not only wants to share trivial facts with you, as tattooed on his eyelds, but he pollutes the purity of bongo thigh cuddle that is a phantasmic bikini clad imagined Cindy who giggles in the pool and then climbs out and says, "Hi Brad… you know how cute I always thought you were."
As Wheezer so astutely pointed out in the comments thread, Sleepy Jerkenstein and Cindy also contributing to this future award winning HCwDB artwork, "Innocence and Poo Face."
That being said, The Unholy Pear Fondle is an HCwDB award winning collision of image detritus in its own right. In a normal week, it would've won (lost). But not against Sleepy J.
Other pics of note, Vazquez and the Pear, Tony Cappacino's oldbaggery, The Lion, The Witch and the Fung, and our discussion of the Pabst Blue Ribbon Herpster Complex.
But there was no taking down the Sleepy and the Cindy. Awful, awful wrongness.
Your humble narrator flies back to smoggy Los Angeles on cheap party bus limo airline, Virgin America.