Monday, March 19, 2012
HCwDB of the Week: The Lickwipe and Sexy Poochtickle Trina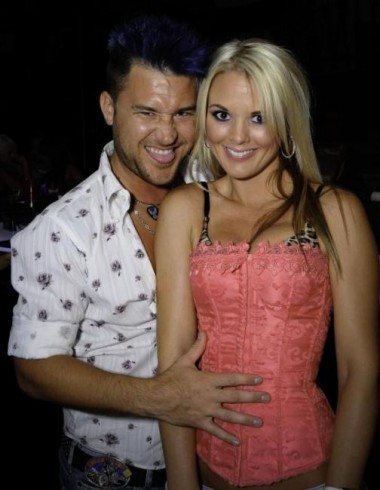 Your humble narrator continues his New York adventures to mock all things choadal, and covet the purity of the milkshake suckle thigh.
Little known fact, the working title for Raiders IV was actually "Indiana Jones and the Purity of the Milkshake Suckle Thigh." Or at least it should've been.
Nuked fridge my ass.
This week's winning/losing coupling was not a hard choice at all. Although there was legit options. The Beachbongery of the Comment of the Week, Frooey Buttafuco, the spike of Shmuckholio, Joseph's Amazing Technicolor Pukecoat, and, of course, Mozo the Asian Zen Philosopher.
Thassa lotta choadalpuke.
Meanwhile Wee Willy Crimson has gone straight to the Closet of Poo. Do not pass Go. Do not collect carcinoma.
But there can be only one coupling. And one it is. The DB1 for raspberry pancakes.