Tuesday, March 13, 2012
The Lickwipe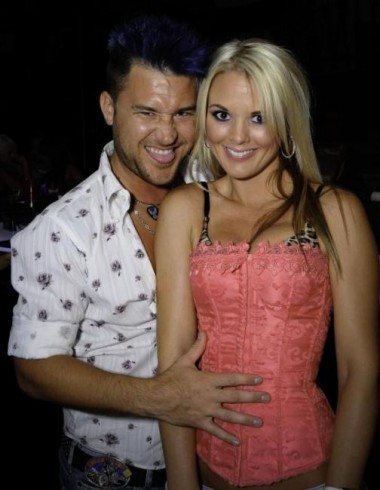 I was gonna rag on the Lickwipe's unholy presence near Sexy Poochtickle Trina, but then I realized we have celebrity guest mocker Mike Tyson willing to step in and do the job.
Mike, what would you like to say to the Lickwipe?
Mike Tyson: I'd just like to thay that the Lickwipe is tho thtupid! If I were still fighting, I would totally pop him in the mouth.
Yes. His head is very shiny.
Mike Tyson: Tho Thiny! It makes me weep for the lost childhood I reacted to with mindless aggression as a wayward man child.
You did have a tough childhood, Mike.
Mike Tyson: My pigeons were my Rosebud. That's a metaphor you know. You ever see Thitizen Kane?
Of course, great film. Orson Welles is a genius.
Mike Tyson: Who that? Did I ever fight him?
Yes. Yes. Yes you did.
Mike Tyson: I knew it! They thay I ain't go no memory, whatnot with the punches to the head and all, but I totally showed them! I'm taking night classes for nursing. And I thtudy the philothophy of Heidegger and Kant.
Really? Heidegger and Kant? What's your take on phenomenology versus psychoanalysis?
Mike Tyson: I just shitting you. I don't read no philosophy. Come on man, think! I got tigers.
Any other thoughts, Mike?
Mike Tyson: I would show affections for Trina by buying her expenthive jewelry. And then smacking her in the ass with my fist. Women like that.
I'm not sure that's true, Mike.
Mike Tyson: Maybe you're right. Hey, wanna watch Leno?
No thanks, Mike. Gotta go.
Anddddd… scene.