Wednesday, March 21, 2012
The Unholy Pear Fondle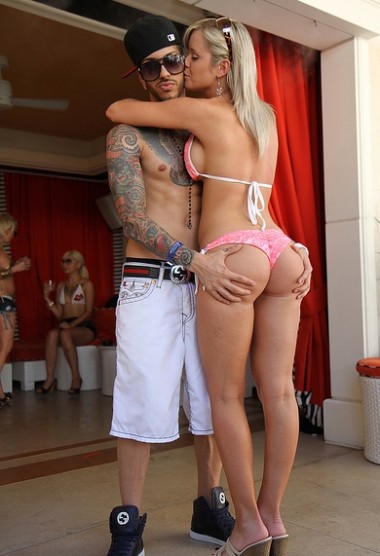 Moving on, as bcs would want us to…
I've been going light on you with HCwDB pairings the past week or so. Felt it was time to smack you awake on this Wednesday with heinosity of unholy pear fondle.
Vegas Vincent is all that is douchebag essence. Essence du douchebag. Or, as the kids, say, a heaping pile of yak vomit.
I would gang tackle a busload of Armenian Lexus dealers dippied in Drakkar Noir, fighting through that sweaty flesh pile of immigration and desperation just for the chance to masticate on Suzy Pear's bikini sweat in filtered tea formula.
And then I would lick-suckle Suzy Pear's discarded summer lounge chair like arthritic crack aardvark until the security guard at Best Buy asked me to leave or he'd call the cops.