Wednesday, April 11, 2012
Caption This Pic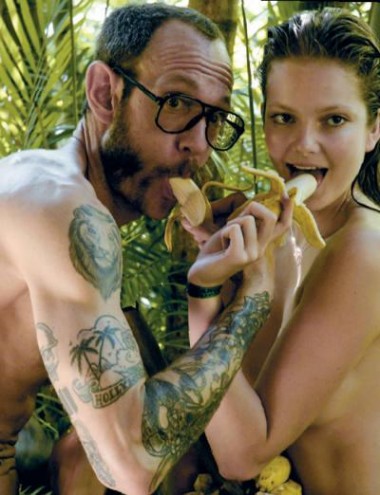 "Leitmotif," a small experimental theater troupe from Glasgow, Scotland, found a little success when recreating a rare version of the Garden of Eden story as depicted in a Gnostic Scroll found in a cave in Jerusalem in 1923.
Try #2:
Danny and Carla both discovered they like to deep-throat bananas.
Yeah, that's better.