Saturday, April 21, 2012
Comment of the Week: Mr. Scrotato Head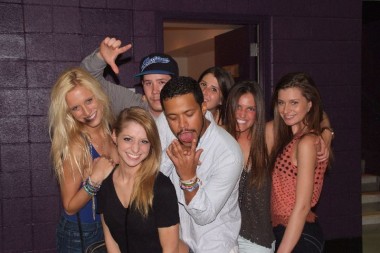 Mr. Scrotato Head ponders the high crimes of cornrows in the A Crime is About to be Committed Thread and wins the coveted HCwDB Comment of the Week:
—————-
That's the same look he gives you when you tell him the Chili's signature spinach dip is cold.
.
God! Why does life keep kicking him in the nuts?! He's good looking. He works out. He pours his paychecks into fine clothes and clubbing. Sure, he's two months behind on his Nissan payments. Sure, he's using one credit card to pay off the other. Sure, he only made it through half a semester at Santa Clara Community college, but seriously, introductory math is hard! Sure, it burns when he pees and the explosive diarrhea makes him dizzy. And sure, having to move back in with mom and the step douche is no fun, but his roommates could only give him so many passes on the rent.
.
Maybe, just maybe, if he puts his hair in corn rows, things will change. YEAH! That's it! 'Cuz nothing stops the nut busting better than winning some hot strange while the collections calls pile up in voicemail.
——-