Friday, April 6, 2012
Friday Haiku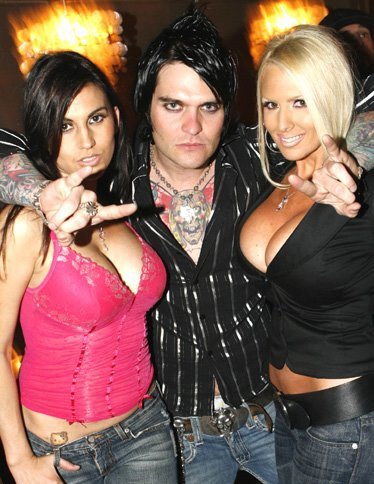 Nathan Explosion
Cartoon dude with Cartoon bleethes…
Metalocalypse!
It's not the size of
the wand, but the magic in
it. He shoots blanks, too.
— Wheezer
From the Depths of Hell
Comes Vapid, Shallow Creature
Welcome,Trust-Fund Tool
— Bag em, Tag em
By the power of
Greyskull, I command you to
*****-**** all night.
— The Reverend Chad Kroeger
"Hey, wanna party
on my tour bus?" It's yellow,
has only five rows
— Wheezer
chest bombs can't be stopped
only hope to contain them
Hello Kitty poke
— SonnyChibaChoad
Gene Simmons Jr.
Wears guyliner because he
Doesn't have dad's tongue
— The Dude
Darth Commodicus
Senses disturbance, those aren't
Boobs, they're space stations
— Dude McCrudeshoes
Balloon Squeak Popouts
Hey! There's nuthin' wrong with that!
'Cept, the center douche.
— Franklyn DealorNo Doucheifelt
I caught the VD
From looking at this picture
My wife says, "Yea Sure!"**
— Doucheywallnuts
Chongo Bonobo
Has fallen from ugly tree
And hit every branch
Dispeptic TattBag
Bored with the the club scene acts cool
Mom still makes his bed
— Vin Douchal
Blaine/Angel poser.
Abra-abra-ca-dabra!
Lesions, now appear!!!
— Baron Von Goolo
**"Yea Sure", she says