Friday, April 20, 2012
Friday Haiku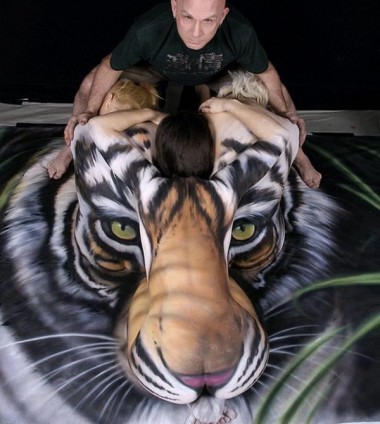 New movie being shot,
Crouching Tiger, Hidden Pear,
Director calls, "pooch!"
This is the only
tiger that Siegfried and Roy
would be afraid of.
— Douche Wayne
Modern Art eats my
Mind. My mind wants to eat the
Modern Art. Mother?
— The Reverend Chad Kroeger
I am not quite sure
How to ask this question now
but tiger's tongue, where?
— Master Pee
It puts the whiskers
Horror film or comedy?
Hose again. Skin hose.
— The Reverend Chad Kroeger
^Damn you, Reverend…I can't stop laughing… -DarkSock
If this faux tiger
Sticks out its tongue or roars
That's it, I'm leaving
— saulgoode42
This is the first time
A wild animal has
Given me boners
— Doucheywallnuts