Thursday, April 5, 2012
hermit's submission for HCwDB's imminent 2023 Guggenheim Exhibit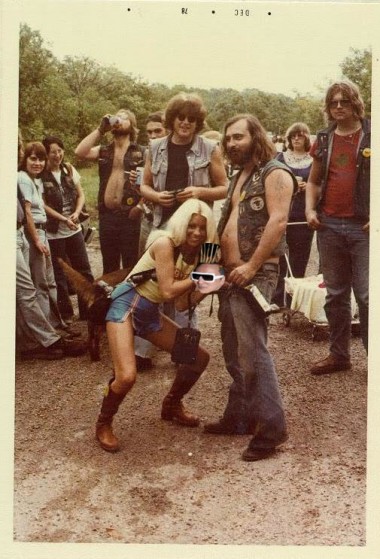 Hallowed Site Sage "hermit" offers this sepia-toned trip down memory lane:
"I happened upon this stunning piece, and submit it for consideration.
I call it; "Friendly Gathering on a Humid Afternoon"
When one views this profound work, those halcyon memories from days-gone-by flood the mind, rendering nostalgic images of Church Socials and Family Picnics, set in a far simpler time, when life moved at a slower pace and the world seemed less complicated.
Oh, to be transformed back to those days when an open bottle of whiskey, a distended paunch and a cheering throng of well-wishers was an invitation for a fly-fumbling speed-freak with skinny thighs to perform unnatural, public sex acts under overcast skies, in the waning light of a humid, Summer evening!
An unpretentious time, before HIV and leash laws, when homely unwed mothers pushed their bastard children in wobbly baby-strollers down peaceful dirt roads, and friendly Irish Setters walked unfettered among the revelers.
This Norman Rockwell-esqe depiction of late-seventies Amerikanna is a balm to the troubled soul, and would be a fine addition to any exhibit."
——–
EDIT: Hark!! Uponst my walkabout I heard a disturbance in the HCwDB Force. I come hither out of my alcholic HoHo sugar-rush induced stupor to discover: Hippie Peen. And so I summon the unholy force of 4-Prong to cover said peen. And the universe is whole again… and walkabout continues… as you are in the fine hands of the one and only 'Sock…