Friday, April 13, 2012
Is "The North Face" Clothing Inspiring a Return to 2006-level Doucheyness?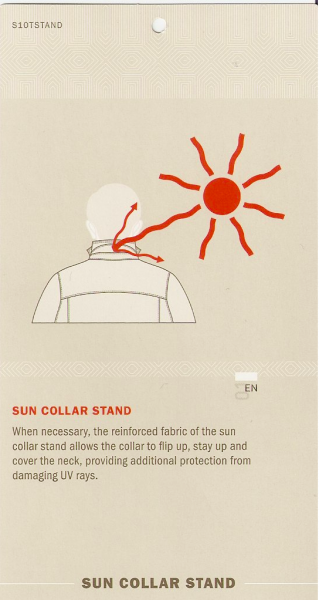 Stephen writes in with the eagle-eyed alert:
————–
DB1,
The scan I'm attaching is of a card that came with my new shirt from The North Face.
It recommends erecting the "Sun Collar Stand" to protect your neck from harmful sun beams.
I'm fearful that the Greico virus is spreading to even outdoorsy-athletic types, and they're inventing ways to legitimize collar popping.
Be safe out there!
– Stephen
————-
Good catch, Stephen. The Grieco Virus mutates in horrifying ways. This appears to be one of them.
Burn the label with butane, and don't look back.