Monday, April 2, 2012
Jack Smellington and his Korner Chameleons Disapprove of Vinnie DP's Loss to Enrique…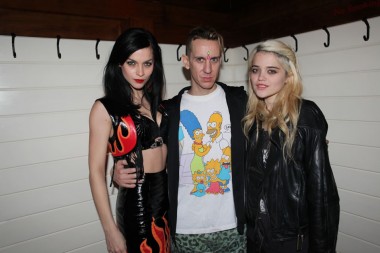 Escaped Laundry Gimp Jack Smellington disapproves of Enrique's trouncing of his home-skillet Vinnie for the weekly, and to a lesser extent, so do his suicide grrlz.
However, after summarily dismissing this Incredible Sulk I would then offer to console Raven  Mid-Riff and Raccoon-Eyed Susan with a good ol' fashioned Kraft Mayonnaise rub-down, just like my Uncle used to give all us tykes before he was sent up to the Mississippi Nervous Hospital at Whitfield.
Now begone, Jack Smellington…nobody puts boobies in a corner.