Tuesday, April 17, 2012
Mister Pfister is Stoic In Front of Kelly and Ashley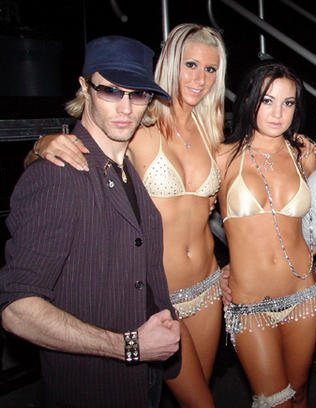 And it's one more night in rural Arkansas…
One more night of hat tilt, stupid face, paid-to-pose bored hotts, and the circulation of small sums of money in the vain pursuit of distraction.
One more night in which mediocre lives replace unrealistic life dreams with hi-def televisions and self medicating variations of alcohol.
Wow. Way too downer to start off a Tuesday. I need me some Champagne Candy.