Tuesday, April 17, 2012
Reader Mail: HCwDB Needs New Pics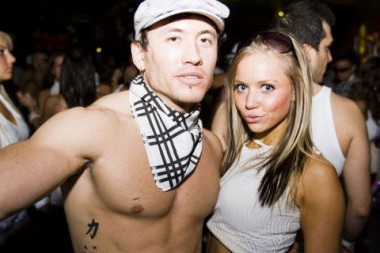 —————-
DB1,
yo…im a real fan. i back nice jewish boys who keep it highbrow.
however, i gotta tell you, the site needs help.
the reason you are loosing traffic to all the other idiots is simply a matter of the number of new posts with good pictures. every time i go to your site, its the same old pics and the same old idiots. its like pussy dude. you wanna come home to the same old twat every night?
i wanna always see new ones and lots of em or im not interested. take youre damn camera and hit the spots. open it up to more than the vegas pools and those steriodal tools. theres plenty of these peeps everywhere.
im writing you cause i like your indirect sexual poetry…youre kind of a dennis miller of douchenozzles.
im trying to help. your success will be a function of new pics and lots of em.
best of luck my tribal buddy
– Marti-
—————-
First off, I'm lazy as a Codine'd koala. Secondly, I'm busy scratching my nethers in a furious up and down motion. HCwDB has always relied on the generous submissions of its readers. I'm only as good as what comes in the ole' in box. So you don't like the latest submits? Get to huntin'.