Thursday, April 12, 2012
Where's "Pukofsky the Sidekick"?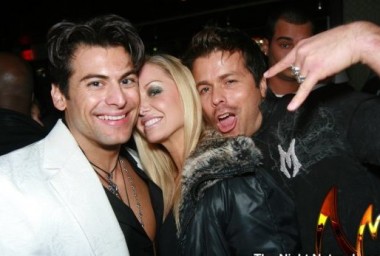 Somewhere in this pic of Rich McPudd and his Paid-to-Go-To-Dinner-And-Have-His-Kids hott, Kimberly, I've carefully hidden Pukuofsky the Sidekick.
Look closely.
We all had one in college.
No one actually is Pukofsky the Sidekick. We all just know one.
Can you find him?
Bonus points for funding Mildly Confused Manny.