Thursday, May 3, 2012
Ask DB1: Autos that are Autobag?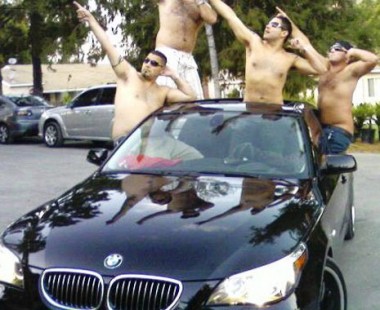 ————–
DB1,
I think we can agree that certain after-market automotive accessories may be douchebag signifiers. But are there car models that, straight off the lot, signify that a douchebag is likely to be behind the wheel?
When I was younger, young men we'd call "greasers" often drove Camaros or 'Vettes. They are now the parents of today's Guidos.
Was their choice of automobile a pre-signifier of douchebag offspring? Are there car models of today that signify Grieco Virus status?
Yours yet again in continued opposition to the 'taint,
Dan

————-
White BMW 535.
Autodouche.