Thursday, May 17, 2012
Bozo Bartholomew Tests 'Bag / 'Nottabag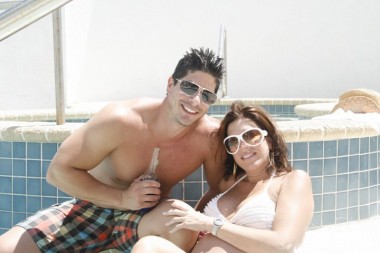 Spikey hair at the pool, perhaps, but that's about it. Genial attitude, laid back presence, and lack of garish tatts and adoucherements are commend-worthy.
I'm inclined to go with a Notta and a goinpeace for Bozo Bartholomew. There's just not enough ooblek to convict.
Sexy Suburban Shelley is hard to read, but she's scoring a solid 86% positive on Hotten Tomatoes.