Tuesday, May 1, 2012
Breaking: Wayne Gretzky's Daughter Dates a Hockey Puck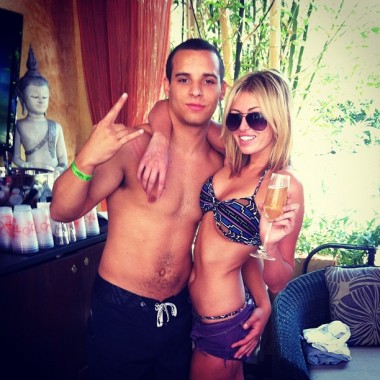 Daughter of hockey legend Wayne Gretzky, Paulina Gretzky's continuing poor life choices require as many sarcastic quips as possible in one minute. Okay?… here we go…
Talk about illegally crossing the blue line!
Yeah, not quite. Lets try again…
If there's one penalty Paulina understood, it was "too many men on the ice."
Yeah… not so good. Keep going…
Penalty! Five for douching!
Later that night, Pedro made a Mark Messier on her belly!
As Pedro reminded her with a sultry whisper, some people call it "pulling the goalie."
And by "lifting the cup," Pedro meant his jockstrap.
Unfortunately, Pedro's slap shot was blocked by a pad.
And… time.