Friday, May 4, 2012
Friday Haiku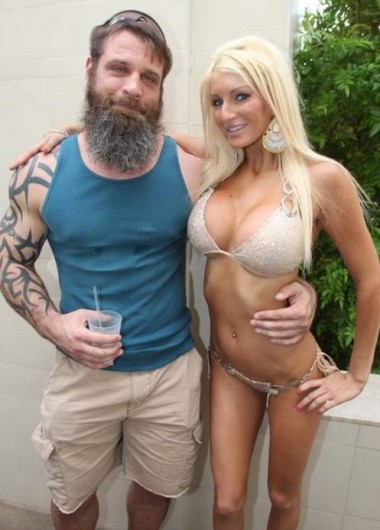 Jim smiles; "Yes, they're real."
But Jim is referring to
Her seashell earrings
***********************
Jim's proud of himself;
Redirected her money;
Nose job? No, boob job!
Her toucan beak serves
Well to pick the pieces of
Baclava in beard.
— The Reverend Chad Kroeger
Old man and the sea
Sailed the mighty ocean blue
On board bleeth's fake tits
— Magnum Douche P. I.
Sepsis has run wild.
Starting there from his right arm.
It's poo in bloodstream.
— Franklyn DealorNo Doucheifelt
Smile when I say "SKANK!"
Oblivion is a fake rack
In a douchebag's hands.
— troy tempest
At the wrap party
 For "Anal Adventures Six"
 Sound guy meets the star
— Ich verstehe sie ist heiß
Sue used the razor
For poolside groin shave reveal
Jim sports face merkin
— Dude McCrudeshoes
An old silent pond…
Douche and bleeth jumps in the pond,
splash! Silence again.
— Doucheywallnuts