Friday, May 4, 2012
Friday Thoughts and Links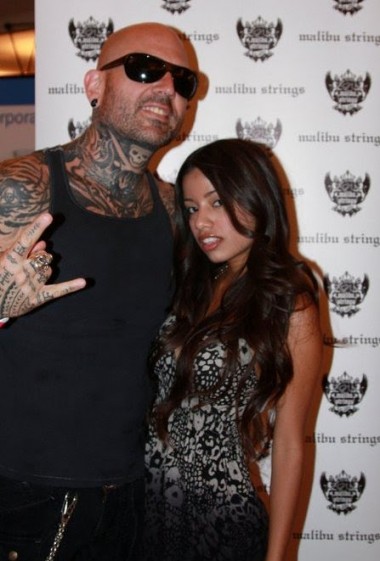 Rocker Horns.
Still out there.
Still douchey.
But feral Malaysian Hotties running wild in L.A. make your humble narrator joyful and festive.
Been an interesting week here at the ole' homestead. Lots to talk about. Lots of emails coming in. Nice to see HCwDB firing up again with great comments threads and energy. Just when I think I'm out, they pull me back in.
Creepy Japanes Face-Toy wants to bite your finger.
Here's your links:
Your HCwDB DVD Pick of the Week: "And when they're feeling sufficiently incomplete, you convince them your product is the only thing that can fill the void. So instead of taking steps to deal with their lives, instead of working to root out the real reason for their misery, they go out and buy a stupid looking pair of cargo pants."
Orange New Jersey mom is Tanorexic. C'mon people, lets stop the cycle of orangeness. Or poo, as the case may be.
David Lee Roth explains the Brown M&Ms.
Slate runs an excellent article on the pathology of tattoos. The need to turn our bodies into spectacles in the age of overstimulation reminds us of how far we've fallen.
The latest trend in annoying chefdom: stupid tattoos.
Goldblum. Death Wish. Life is good.
When did Beer commercials become some herspter Instagram nightmare? Et tu, Corona?
Note to the American Media: Sideboob can never be too much.
Remember kids, hot chicks are also crazy.
Okay, you've earned it:
Imbibe. For the weekend has cracked.