Wednesday, May 23, 2012
Guppyhead Swims the English Chanelle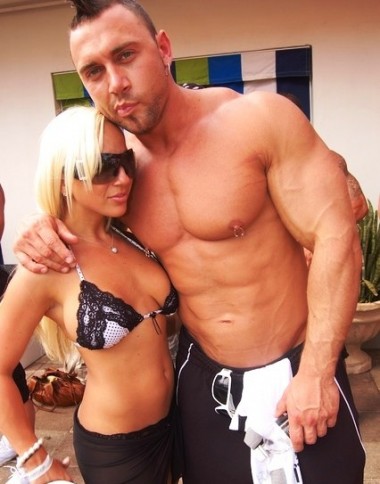 Way back in the halcyon days of HCwDB, we featured the Douchey Award winning The Blowfish. Tiny mouth. Creepy facial hair. Tasty hotts. Enormous douchefactor.
Here I decree the Guppyhead.
Count up the 'bag factors: Creepy fishmouth. Faux. White sunglasses in shorts. 'Roid addiction.
Then there's English Chanelle. Curvy. Untatted. Slightly insecure about her looks. Maybe not A level hott, but more than making up for it by resisting the Guppy's embrace. I'm going with it. She's sorts of room service wrongness that's oh so right. I slap a barnacle on a steamboat, and pinch a boobuous butt fondle in the snowflake sunshine of slappy slapp.