Monday, May 7, 2012
HCwDB of the Week: Orangudan and Vegas Kim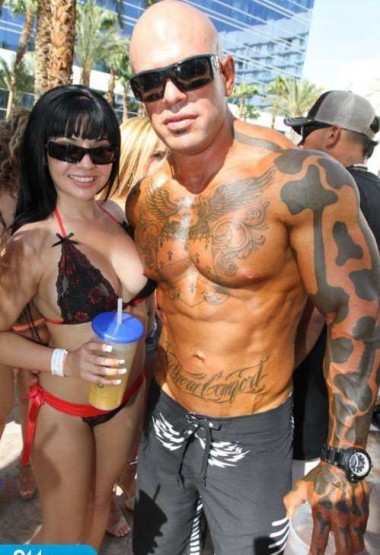 Last week was an epic week for orangeness.
I'd thought orangebaggery was fading along with distant memories of 2009 such as the odiousOrangina. But I was wrong.
We had Orangukevin and tasty Swedish Anya. We had the breaking news story of Burnt Umber Jerzey Mom.
On the nonorange spectrum we had the creepiness of The Yeeshasaurus and Sue-Kin-Chee. And the epic Pear, but possibly pro (and therefore disqualified Princess Pearielle and King Pooterface.
But nothing said Hot Chick with Douchebag unsettling atrocity quite like Orangudan and the tasty, if artificially inflated, Vegas Kim.
Chalk 'em for the next Monthly. And your itchy narrator for apple cinnamon instant oatmeal.