Monday, May 7, 2012
Somewhere in Las Vegas on a Monday…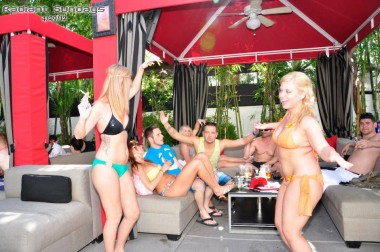 Kevin forlornly orders a Mai Tai and sighs.
Ashley dances without joy, a vague and disquieting sense of unease about the future pushed into the back of her mind through a hazy mix of alcohol, cigarettes, and regret about last night. She makes a mental note to check with her gyno when getting back home to Phoenix on Wednesday.
A listless D.J. sits on a milk crate and plays Fun's "We Are Young" for the fifteenth time that afternoon on tinny speakers.
Manuel cleans up the used towels by the jacuzzi and thinks about moving to San Diego to live with his brother.
It's 2:34pm.