Thursday, May 10, 2012
The Choadal Nachos Bother Librarian Ellie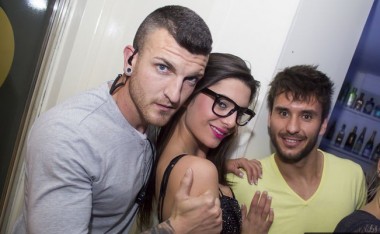 I'm at the point of throwing my librarian fetish into the dustbin of history.
That place where discarded former boobie hottie suckle thigh hotttributes
reside.
Like when I had that thing for thong reveal back in 2000 before Christina Aguilera made me never want to eat ham soup again.
Or my deep pre-pubescent childhood attraction to women who wore tons of eye makeup and red cheekbone rouge after seeing Michelle Pfeiffer in "Into the Night" on HBO in 1987.
Yup. The herpsters are killing my librarian glasses fetish. This is not a good development.