Monday, May 14, 2012
The DB1 Spewcharts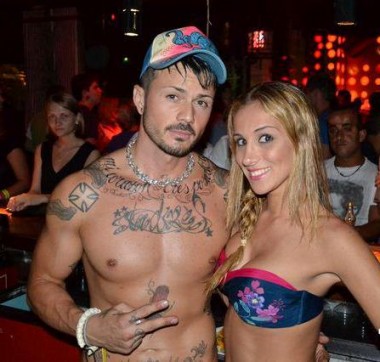 Let me recap my last five minutes.
I enjoyed two tasty Hostess HoHos with a glass of milk. Seeing as Hostess may be bankrupting their tasty snack cakes into the dustbin of history, I have been doing double-duty on my processed treat consumption.
Then I viewed this pic.
And immediately spewcharted HoHo crumbs, milk, and drool across my computer, accompanied by the noise, "Baloggooo."
What's a "spewchart"? It's like a shart and a spit-take mixed into one. But only if it causes you to say "Baloggoo" in process.
That's what douchetatts, hand gesture, and a picture of American rot'll do to a guy's post lunch mid-afternoon snack cake break.