Friday, June 15, 2012
Ask DB1: Adrien Brody's Herpsterism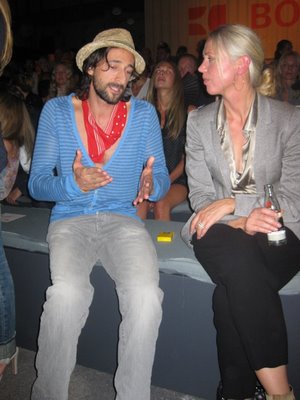 ———–
I bid you a good afternoon, DB1.
Interesting theory of how every herpster is a variation of Jason Schwartzmann. I think you can add another actor, and unsurprisingly, co-star of Jason Schwartzmann, to that list.
Please find attached a pic of Adrien Brody looking like every single Silverlake hipsterbag I've ever had the misfortune of laying my eyes on. Hot chick isn't all that hot I realize, but I think the powerful douche aura surrounding Mr. Brody in this photo makes up for it.
Yours always in mock,
Douche Springsteen
—————
Brody is autobag. The statute of limitations for Rockstar Leniency given his Academy Award in Polanski's "The Pianist" has expired. "Predators" negates all thespian leniency.
Herpster.